Planning a trip to Istanbul? 
One of the most important things to consider when travelling to a foreign country is staying connected. That's why Airport WiFi Rentals is here to provide you with reliable and affordable Wi-Fi rental services at Istanbul Airport.
What is Wi-Fi Rental and How Does it Work?
Wi-Fi rental is a service that allows travellers to rent a portable Wi-Fi device that provides internet access throughout their trip.
With Airport WiFi Rentals, you can reserve your rental device online before your trip and pick it up at the airport upon arrival. The device comes with unlimited data usage, and you can connect up to 10 devices to the Wi-Fi hotspot.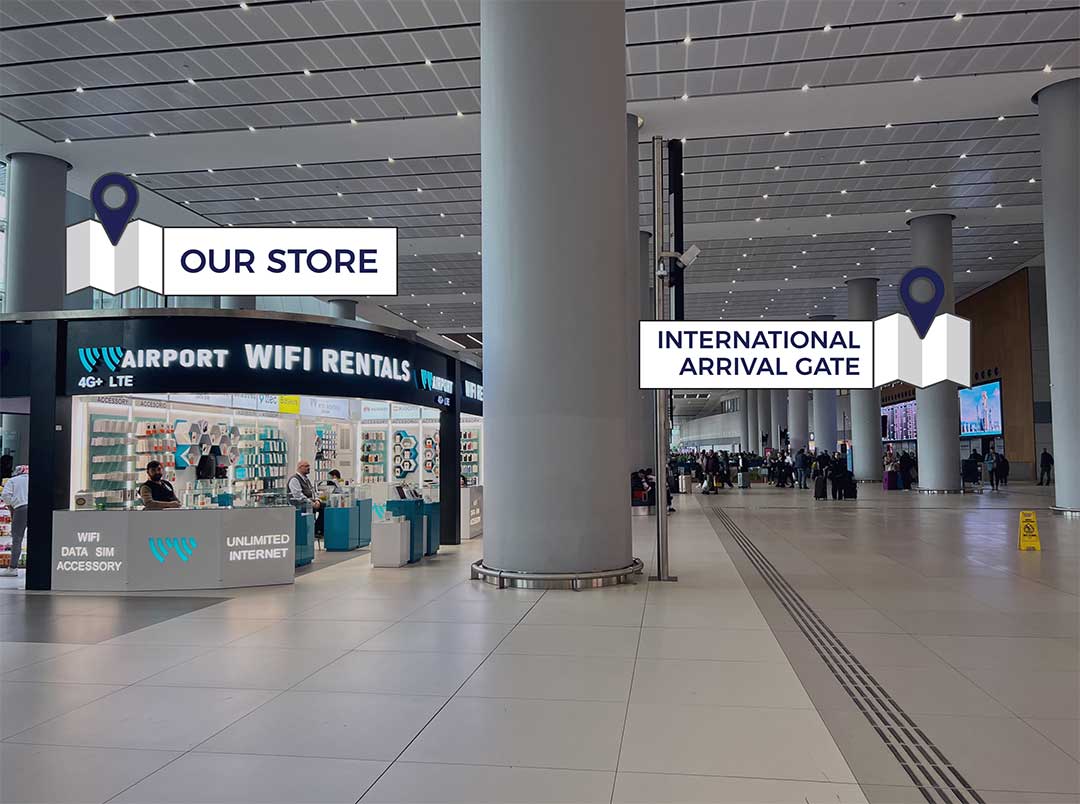 Benefits of Renting Wi-Fi with Airportwifirentals.com
When you rent a Wi-Fi device from airportwifirentals.com, you'll enjoy the following benefits:
Unlimited Data: You can stay connected without worrying about data limits or roaming charges.
Easy Pick up/Drop Off: We are serving pick up and drop off service is our own stores located in Istanbul Airport.
Fast Speeds: Our portable Wi-Fi devices provide fast and reliable internet speeds, allowing you to stream videos, make video calls, and work remotely.
Easy to Use: Our rental devices are easy to use and come with clear instructions.
Affordable: Our rental rates are affordable and much lower than the cost of international roaming charges.
Explore Istanbul with Reliable Wi-Fi Access
Istanbul is a city rich in history, culture, and natural beauty. With Airport WiFi Rentals services, you can explore the city's many attractions without worrying about losing connection or getting lost.
Here are some of the top sights and experiences to enjoy in Istanbul:
Hagia Sophia: One of the most famous landmarks in Istanbul, Hagia Sophia is a stunningly beautiful museum that was once a church and a mosque.
The Blue Mosque: Another iconic landmark, the Blue Mosque is known for its six towering minarets and stunning blue-tiled interiors.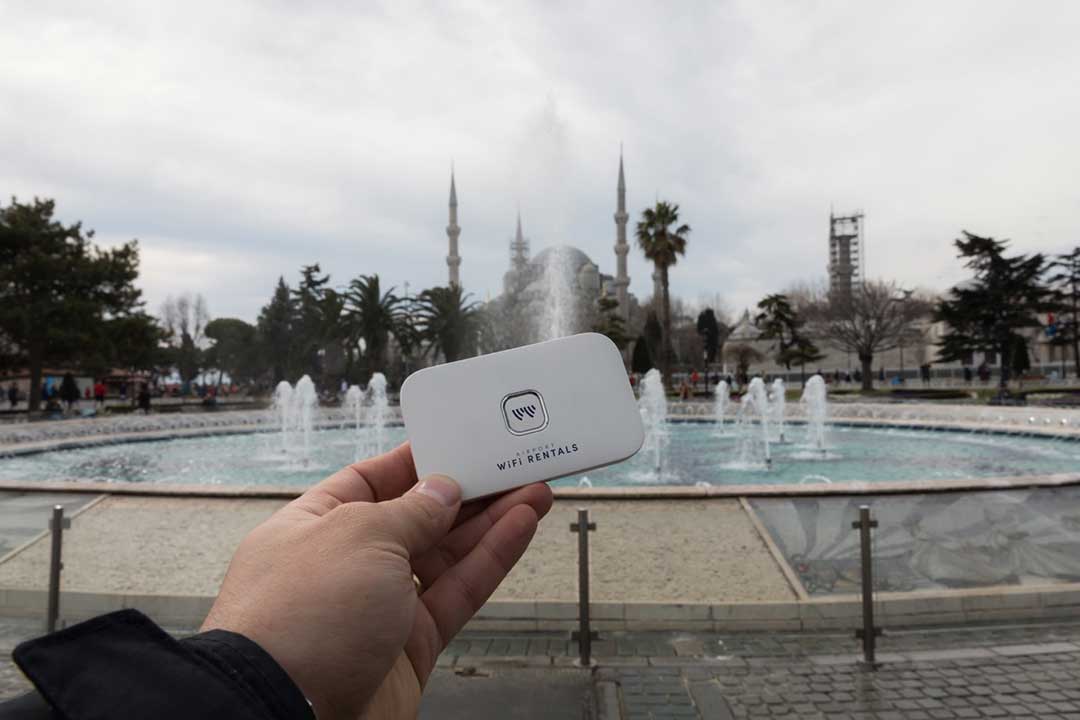 The Grand Bazaar: A shopper's paradise, the Grand Bazaar is one of the oldest and largest covered markets in the world, with over 4,000 shops selling everything from carpets to jewelry.
Bosphorus Cruise: Take a scenic cruise along the Bosphorus Strait, which separates Europe and Asia and offers breathtaking views of the city.
With Airport WiFi Rentals' Wi-Fi rental services, you can stay connected during your trip to Istanbul and explore the city with ease. Reserve your rental device online today and experience the convenience and affordability of our Wi-Fi rental services.